Su Tong Pea Bridge is a stunningly beautiful and very peaceful place.
The bridge itself was built by the the bamboo which is easy to find in the area as well as the teak wood pillars which offer by the locals. The purpose of creating used as pathway for the monks on alms round and the locals traffic easily. By plantation owners had donated land for bridge pass rice field to use the budget in the construction of 800,000 + Baht. Su Tong Pea bridge is roughly  2 meters in width and 500 meters long from one side to the other  over the fields. While walking over the bridge you could also see part of the farms underneath as well.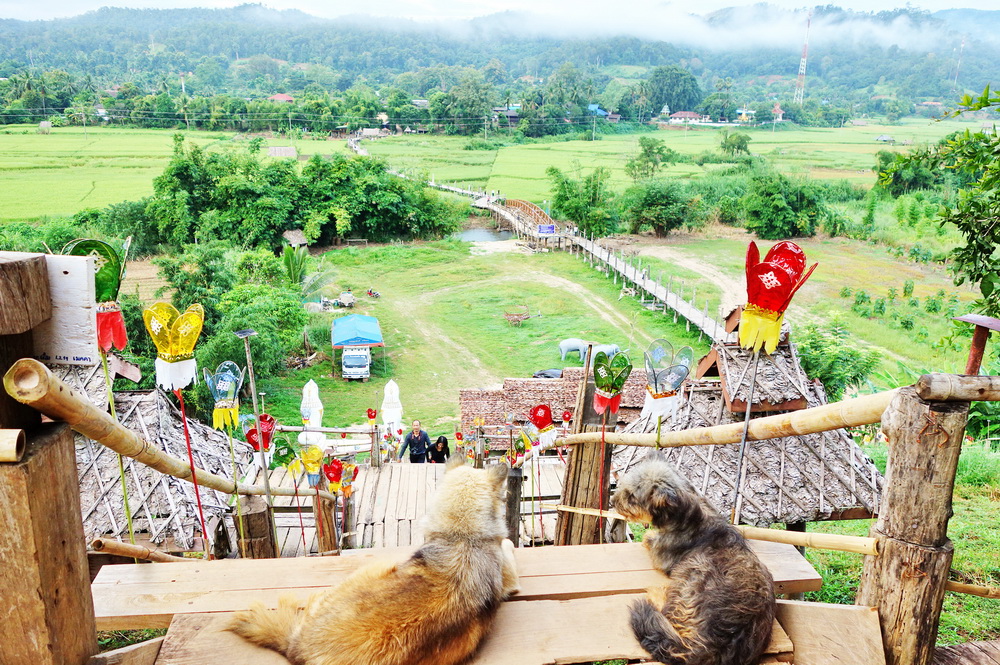 The name Su Tong Pae translates as 'successful prayer' in the Tai Yai language. It does link the temple and the village of Kung Mai Saak. The bridge runs through rice fields which look stunning. Every morning about 6:30 am. monks will walk through this bridge to receive alms.
Take a scenic walk out over a Su Tong Pea bamboo bridge and up a hill to a Wat for panoramic views
How to get to Su Tong Pea Bridge
Address : Pang Mu, Mueang Mae Hong Son District, Mae Hong Son 58000, Thailand
GPS Coordinates Map : 19.388485, 97.953489